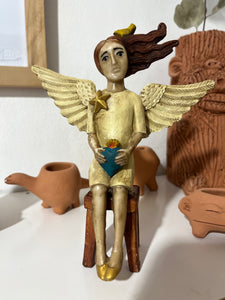 This sculpture, an Angel with wings, represents protection and love, plus it is part of the imagination of Pucara's craftsmanship, just like the bull. Wings give it a magical contemporary touch.  
Each piece is design by Peruvian designer Isa Luna and handmade in collaboration with artisans in Cuzco, Peru using traditional retablo making techniques with innovative designs.
Measures approximately 6 x 4 x 5 inches.